Teacher training
Train to teach though the Deepings SCITT
Anthem Schools Trust offers school-based training through The Deepings SCITT, run by a dedicated team at The Deepings secondary academy in Deeping St James, Peterborough.
School-centred initial teacher training (SCITT) is a great route to gaining the skills you need to become a teacher. Imagine not just learning the theory of teaching, but putting it into practice on a daily basis with the possibility of going straight into a job matched perfectly to your skills at the end of your training.
The Deepings SCITT offers teacher training programmes towards Qualified Teacher Status in around 30 primary and secondary host schools, mostly in the South Lincolnshire area. This comes with the added option of a PGCE with Masters accreditation from the University of Hull.
Across the schools which form the partnership behind the Deepings SCITT there is an unparalleled resource of experienced teaching staff who, alongside your highly trained mentors, will help, encourage and guide you.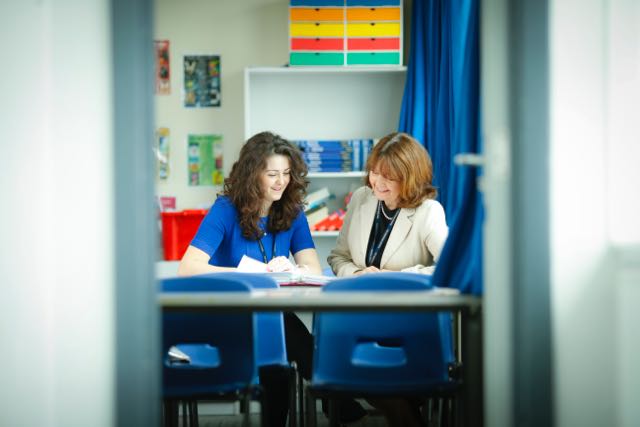 "I love the fact that there is so much hands on involvement, everything I learn feels totally relevant."

Chloe Barratt, SCITT graduate (above left)
If you have a genuine passion for your subject alongside a belief in giving the best opportunities to our young people, then we want to give you the tools to help transform young lives.
Find out more at www.deepingscitt.org.uk or email the SCITT Director, Nikki Benjamin, at nbenjamin@deepings.anthemtrust.uk