How many educators does it take to change a curriculum? The more, the merrier…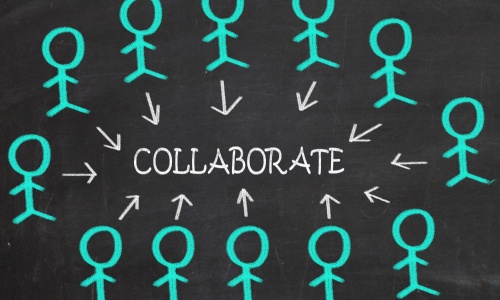 Big decisions that affect lots of people within an organisation cannot be undertaken lightly, writes Karen Walker. Which is why, when we decided to devise a curriculum intent for the whole Trust, all our schools were asked to pitch in.
We are often asked to describe the benefits of belonging to a multi-academy trust — what does a school gain? Do you lose your freedoms? Do you have a voice — or are you expected to toe the line and have no independent nor creative voice? Our view is simple — together we are better, stronger and more courageous than we might be as separate schools.
We hold collaboration as one of our core values, and we try to practice this as often as we can because we genuinely believe this is the most powerful way for us all to learn and benefit from others, as well as securing ownership and commitment in our work. We also value the fact that our 16 schools are very different from one another, and that the core values of our Trust unite us in a shared purpose.
A cautionary tale
Just saying that we all belong to one organisation is not enough. Not respecting the views of our people and imposing new approaches and ideas on them with no recognition of the need to take them with us would be foolhardy and arrogant.
You only need to look at the hoo-ha that arose so swiftly and with such anger around the announcement of the establishment of the European football Super League to grasp the danger of a disconnect between leaders and the people on the ground. The anger of British fans was incredible. Within hours of the announcement, they rose up in unison and some orchestrated groups marched on their teams' grounds and wealthy billionaire owners. The fans' anger was driven not only by the perceived greed of the owners but also, importantly, their fundamental disconnect from what makes football the 'beautiful game' — the ticking heart of small-town clubs, rich with passionate history and legend. With incredible speed the deal was off, and the damage between the owners and the fans will be hard to repair. It was an avoidable own goal.
So, what can we learn from this? The comparison may seem strange, but it is essentially about the management of change. Anthem is an organisation of many parts. We are proud that each of our schools is unique and reflective of their context and community. We are therefore mindful of this when introducing something new that we believe requires commitment and compliance. Finding the balance between uniqueness and that of belonging to a collective group requires care.
Empowering school leaders
A recent example of this fine balance is the work we have been doing on determining our Anthem Curriculum Intent Framework. This describes what an Anthem curriculum should look like in each of our schools — where there needs to be consistency in its intent, and equally where the opportunities for uniqueness lie.
We celebrate the diversity of our schools and know that our headteachers and staff understand the communities that they serve better than anyone. Because of this we are confident in empowering them to make their curriculum unique, ambitious and relevant for the children in their care.
To achieve this, Trust and school leaders, alongside a range of expert practitioners, worked together to articulate an ambitious curriculum intent, which our Trustees fully endorse. This piece of work represents our collective commitment to collaboration and co-construction. Within this Trust Curriculum Intent, headteachers are fully empowered to develop their school curriculum intent and implementation plans, supported by the Trust overarching vision.
The framework
The final outcome is a vibrant, detailed and extensive resource that celebrates the depth of knowledge and expertise that exists across Anthem Schools Trust. It signposts schools to evidence-based research, current thinking and examples of best practice. It is our aim that the Anthem Curriculum Intent Framework will:
Act as an articulation of what we see as the rich, diverse and complex world of Anthem schools, but equally provide us with the connections and principles that tie us together as a family of schools.

Provide a testing benchmark for our schools for where compliance is required, and then where there is room for individualisation.

Provide schools with a gateway to other resources and thinking.

Provide guidance on what is available both locally and nationally as well as in Anthem.

Provide a direct link with our professional development planning and our commitment to developing our people.

Help us with quality assuring our school curriculums and support peer to peer review.

Allow the Anthem board to fulfil their responsibility of:
being directly responsible for management and governance of our schools, and therefore their quality of education

establishing the Trust strategic curriculum vision.
So unlike the football Super League, we can genuinely say that we believe in the value of working together, of listening to the opinions of the people on the ground, and believe that this makes us richer, stronger and more united.
Karen Walker is an Anthem Primary Education Director.