Governance
National governance of our multi-academy trust lies with the Trust Board, a group of professional volunteers who provide support and challenge to Anthem's Education Executive Team
Our Trustees are responsible to the government for the performance of all our schools. They ensure our clarity of vision and strategic direction; hold each school to account for its educational performance; and make sure our money is well spent.
Local governance is provided by each school's Local Governing Body, who focus on ensuring that their school is aligned with the needs of the local community it serves
Our governance structure is illustrated below.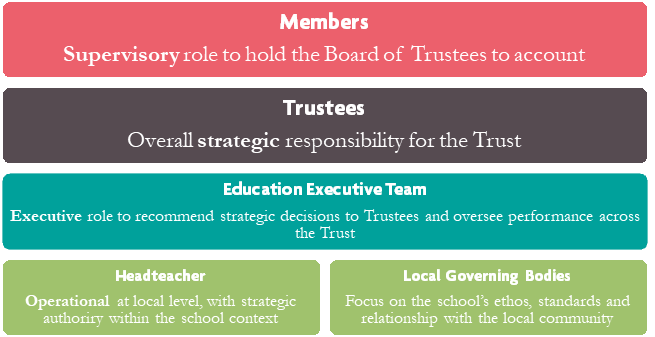 Working together, Local Governing Body members and the Anthem Education Executive Team provide support and challenge to headteachers and school leaders to promote the highest possible standards and continual improvement.