Visionary schools are a class act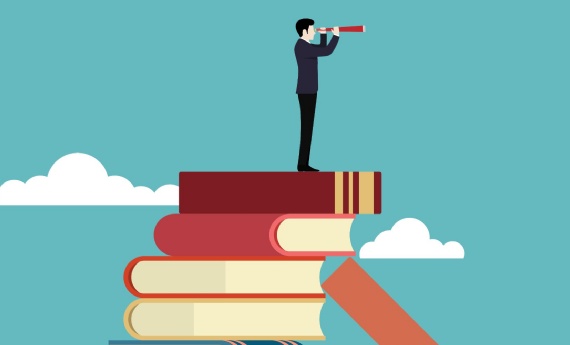 As we look forward to this week's celebration of the nation's classroom heroes in the Pearson National Teaching Awards, Sam Coy reflects on what his experience as a judge of this annual event has shown him about the importance of visionary leadership.
Over the past three years I have had the incredible honour of being one of the judges for the Pearson National Teaching Awards in the 'Primary School of the Year Making a difference' category. It's an experience I could only ever have dreamed of undertaking, that has taken me around the UK judging all types of primary schools - from faith schools to free school, local authority schools to academies. I have heard so many stories about incredible schools doing incredible things.
We all know that schools have moved heaven and earth to support children, staff and families over the past two unprecedented and unpredictable years. But the pandemic aside, I have also learned about schools rebuilding after devastating fires, staff supporting colleagues through terrible Illness, innovative projects to tackle gang violence, schools helping children in other parts of the world, and leaders turning around schools from difficult situations to becoming beacons of aspiration for their communities. The list could go on and on…
No room for ego
One of the things that has really been brought home to me, in all these stories, is that when schools have a collective vision, they truly can overcome anything. It is also clear schools that collaborate, share practice and are willing to learn from others excel at great speeds. There is no room for ego here. No leader or teacher knows everything, nor do they have all the answers, but if they are willing to ask and reflect on mistakes their school grows. I think this is as true for those of us involved in the judging as those we are asked to judge. I have never left a judging session without poaching an idea, an approach, or learning a new leadership strategy.
One of the things that has been brought home to me, in all these stories, is that when schools have a collective vision, they truly can overcome anything.
Collectively, as a profession, we have so many incredible things going on and if we can break down our barriers and open to others around us the outcomes for our pupils and communities are phenomenal. Obviously with any award there is always a winner, but when I hear people talking passionately about what they are achieving I really believe, regardless of the outcome, they have already won.
Thinking big, aiming high
The most fantastic schools I have visited have been on journeys, often not short journeys but long, arduous ones with an end outcome always fixed in the leader's vision. These leaders lead for tomorrow, not for today. They think big, they aim high, and they constantly strive for better.
This is what the awards celebrate - great schools, leaders and staff that go the extra mile for their pupils and communities. They have big visions, strive for excellence but always remember what really matters - the schools and communities around them.
Sam Coy is an Associate Education Director at Anthem and former Headteacher at 2018 School of the Year, Making a Difference Award winner Benjamin Adlard Primary School.