What lockdown showed us about SEN and the art of inclusive practice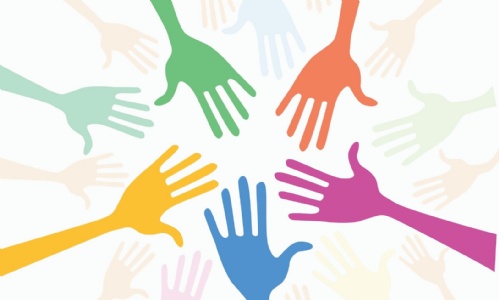 Securing the right support for pupils with special educational needs can be a battle at the best of times, so how do you go about it when there's a global pandemic getting in the way? By mobilising an army of SEN professionals to make sure that locking down does not mean missing out, explains Rachel Mason.
If I'm honest, the role of SENCo or Inclusion Lead in a school or Trust is not one for the faint hearted! You need to be a fighter, a trouble shooter, a solution-focused mediator and to like a challenge. You only need to know a parent of a child with SEN, or any SEN child-centred professional, to know how much you need to battle to get the support a child needs. This is not right, nor something to celebrate but is, in my experience, how things tend to be.
This 'fighting spirit' means SENCos are also the most resilient and flexible of educationalists – traits which proved invaluable when schools had to move quickly from face-to-face teaching to delivering remote education for students with SEN during periods of lockdown.
Used to researching and delivering interventions, personalising approaches, prioritising time and thought to support the uniqueness of each child, SENCos advocate for children and young people daily and are skilled at trying to secure the interventions that meet individual need. They are not thwarted by barriers and work passionately to scaffold success for every child in their care. This is not an easy task and involves close collaboration with class-based teachers, parents, carers, the pupil themself, outside agencies, and the EHCP system… However the SENCo role, when done well, improves outcomes - and was a vital factor in each of our schools' offer when learning went online for most pupils.
Accentuating the positive
At a time of great professional and personal challenge, it was important to make the transition for all as smooth as possible. Anthem had an established SENCO network, but the quick set up of a Microsoft Teams group allowed for prompt collaboration, resource sharing and signposting relevant CPD. A Trust SEN remote learning audit examined the skill set and confidence of each school in understanding new legislation and created a profile of how SEND interventions were being delivered. This provided a strong picture of SEN provision across the Trust, and considerable insight into how TAs were being deployed. Schools outlined interventions according to the four areas of SEN and detailed their access to outside agency support, which culminated in Trust toolkit of strategies that schools could refer to and use to ensure pupil needs were met.
Not only did this show the amazing creativity of staff within a most unusual situation, it also highlighted the amazing role TAs played at this time, and the huge amount of family support also taking place. Schools were also asked what support they needed, and actions were developed from this to ensure that they were supported as effectively as possible.
Our annual SENCo Conference, 'Balancing Operational and Strategic SEN Leadership' took place online and started by celebrating what had gone well for each SENCo during lockdown. This put us in a positive place to be strategic and focus on the new New Ofsted Education Inspection Framework (EIF) to retain a vision of school improvement at a time when so much work was operational. We were also proud to have our SEN Trust work showcased as part of the well respected and hugely popular ProvisionMap webinars that focused on Strategic MAT SEN. This was hugely helpful in confirming we were on the right track.
Taking a holistic approach
Working as a SENCo can be an isolated role, but within Anthem there is a holistic Trust commitment to inclusion which ensures that work to support SEN children is not completed in a vacuum. In my capacity as Head of Inclusion for the Trust, I have participated in the Virtual Pedagogy Assessment and Curriculum group focusing on remote education and am part of the School Improvement Team. This means that SEN provision has been dovetailed into whole-school strategies and highlighted in many different forums, which is vital to developing strong inclusive practice.
It's been a long year and one in which it was necessary to be that 'fighter' - passionate about ensuring additional needs were met. The experience of the past 12 months has for me reaffirmed that inclusion is an attitude, a state of mind and not a 'thing' to be done! Whatever battles and challenges we face, if we want to be inclusive, we can be.