Blog: Taking a stanza – the poetic teacher that helped me find my verse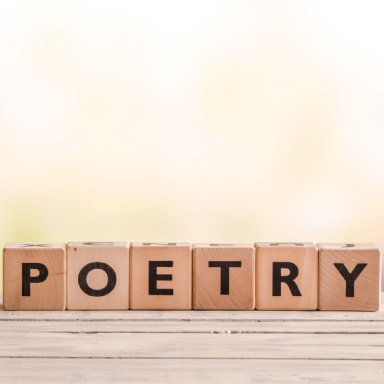 Oxford Spires student Tarzina describes how working with Writer in Residence Kate Clanchy gave her confidence to produce and read poetry about her country of birth.
As a student in Year 8, and in my first year at Oxford Spires Academy, I can vaguely remember waiting for my older sister in the car while she was at her after-school lesson. Every Tuesday she would come into the car, face beaming, excited to show the work that she had produced that day. Though her work was brilliant, and won her many competitions and commendations, I still found this odd - that one should wish to carry on studying after the school day had finished.
It wasn't until my sister suggested that I join the writing group the next year that I realised how much poetry could mean. The day I joined, it was rather surprising how welcomed I felt. Our teacher introduced herself as Kate, as opposed to 'Miss', and gave us all the same task. There was no distinction between our ages, and everyone in the classroom was very supportive of one another's work.
The earlier pieces of work that I produced were okay, though not brilliant. It wasn't until, much like my sister, I started talking about my country of birth Bangladesh that I really found my forte. One lesson in Year 10 comes to mind. In the lesson we looked at Azfa Ali's Origins poem. The poem won Azfa, one of Kate's former pupils, the prestigious Tower Poetry Competition. It was a beautiful piece, with delicious metaphors, which almost made you feel like you were in the poem. I chose to write a poem about my country, later calling it My Poem. It was a stark, political piece, but also the first piece I felt happy with.
Before leaving the classroom, Kate took in the work my sister and I produced and read them. Having read mine, Kate looked up at me, astonished at the starkness of the poem, and suggested that I read this out loud to everyone. For me, this was a very big ask! Regardless, she gave me the assurance that the poem was worth a read, and asked for everyone's attention. I read. Now, I cannot say that my cheeks were not flushed and that my heart wasn't racing from nervousness, but this was a step up to confidence.
Over the next few years, reading and producing work about my country became a lot easier. Kate enters all of us into many competitions, and three years later My Poem won me the Cheltenham Poetry Competition. Poetry was no longer an after-school lesson, but part of my life. Needless to say, without Kate I would not have progressed so much - she's provided me, and all her pupils, with so many opportunities.
Having a Writer in Residence doesn't just encompass having an extra teacher, but rather someone who does not judge your feelings or what you write and helps you in bettering your work and yourself. I feel so grateful for having met Kate and been her pupil.