Big Lottery Fund gives pupils a sporting chance
Meadow Park Academy in Reading has received a grant of £9858 from the Big Lottery Fund through their Awards for All programme to provide lunchtime multi-sports clubs and other physical activity sessions for groups of pupils.
T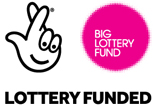 he scheme is aimed primarily at children with special educational needs or who face other challenges through disadvantage, and will run at Meadow Park for a total of 38 weeks over the remainder of this academic year, and after September.
Each week, up to 10 pupils from Key Stage 1, and up to 10 from KS2, will be able to enjoy a range of activities run by Sports Works, a special programme which aims to develop children in and through sport in five key ways:
Physical: Developing the child's movement capabilities and fitness levels.
Technical: Developing the skills and techniques required to play a range of games, activities or sports.
Tactical: Developing the child's knowledge of 'how to' play the game and their ability to solve challenges in sports, games and activities.
Mental: Developing the child's mental capabilities including their decision making skills.
Personal-Social: Developing the child's confidence, ability to build relationships, respect for rules and others, and their ability to find their own solutions to problems.
Sessions include a wide variety of games and activities, all involving the development of skills and attributes that can be applied to a range of sports and physical activities that a child may subsequently choose to participate in.
Towards the end of the 38-week project, the children will get the chance to showcase their new skills by organising activities for their classmates at Madejski Stadium in Reading - the home of Reading Football Club.