Children's mental health takes centre stage at Gladstone Park ​​​​​​​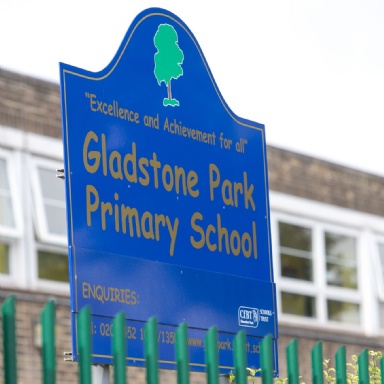 On Wednesday, 15 March CST's Gladstone Park Primary School played host to an annual event for Place2Be, a charity that provides in-school counselling services to children and young people.
Staff, pupils and parents gathered with representatives from organisations as diverse as Virgin Money, Great Western Trains, the NHS and the Department for Education to learn about the work and impact of Place2Be, which has been supporting Gladstone Park pupils and their families for over nine years.
The event opened in captivating style with a performance by the school choir, followed by children dancing to the beat of African drums played by their schoolmates.
Among the presenters was Headteacher Angela Anterkyi, who spoke about the essential role played by Place2Be at Gladstone Park – particularly in supporting the large number of children that have come into the school in recent years as refugees or asylum seekers. She said: "It was very emotional giving the speech as it really struck home how much some children go through in their short life span so far and how much more help is needed for these children, not only at this school but nationally."
A parent, whose child had received one-to-one counselling for over a year, then stood up to tell her story about the change in her son, and the positive impact this had had on their family. Next some children spoke about Place2Talk – a lunchtime drop-in service provided by the charity - and what life would be like in school without this, how it had helped them, and how more schools should have access to such a service.
Ms Anterkyi said: "These were powerful words which came from the mouths of young children. I was so proud of all those who took part because they were children who had used the service, at different levels, and had spoken from the heart."