Celebrity chef gives St Mark's students some food for thought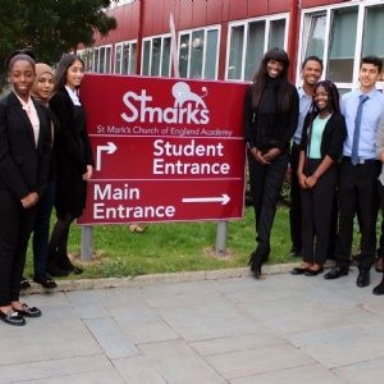 On Monday, 9 October, inspirational chef and former model Lorraine Pascale visited CST's St Mark's Academy to share stories of her life and her 'confidence code' with an audience of Sixth Form students.
Since training at the prestigious Leith's school of food and wine, and graduating with a first class honours degree in Culinary Arts Management from the University of West London, Lorraine has forged a hugely successful career as a TV chef and author.
She is also well known campaigner for fostering and adoption. In 2014, Lorraine filmed the documentary Fostering and me to highlight the importance and benefits of fostering children, and continues to work with a number of fostering and adoption charities.
Following Lorraine's talk, students commented on how helpful and affirming it was to hear from someone who reinforces messages about confidence and the search for inner positives. Many felt inspired by these messages, saying they would continue to strive to be the best that they can be.