Nurturing approach propels Benjamin Adlard towards prestigious prize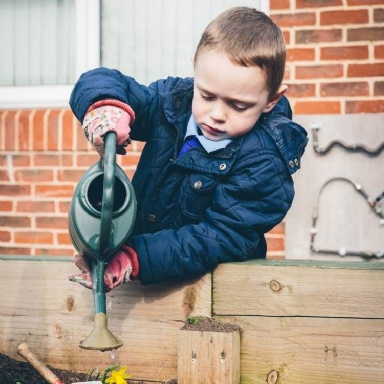 The dedicated team at Benjamin Adlard Primary School have been recognised for their work with a nomination in the 2018 Pearson Teaching Awards.
The Gainsborough school has been shortlisted for the Award for School of the Year – 'Making a difference' alongside just five others, it was announced on Friday (4 May), and could go on to win a prestigious Silver award, or ultimately one of 12 Gold Plato awards - the 'Oscars' for teachers.
In June 2016, Benjamin Adlard Primary School received its first ever 'Good' inspection grading from Ofsted just 18 months after being placed in Special Measures, and has continued to go from strength to strength.
This year has seen the launch of a new forest school classroom on the site to allow pupils to engage with the great outdoors and enhance their learning and skills development. Speaking to local magazine Molly's Guide, headteacher Sam Coy said pupils have really relished the chance to get outside a bit more.
"Some of our pupils come from very vulnerable backgrounds so we have added the forest school to help us nurture and develop our pupils into even more rounded people by providing them with a wealth of different experiences.
"Our school motto is 'creating a haven in which pupils flourish', and we believe the forest area is another way for our children to develop and grow."
Read more about Benjamin Adlard's exciting new venture in the May edition of Molly's Guide, published this week.
Visit www.mollysguide.co.uk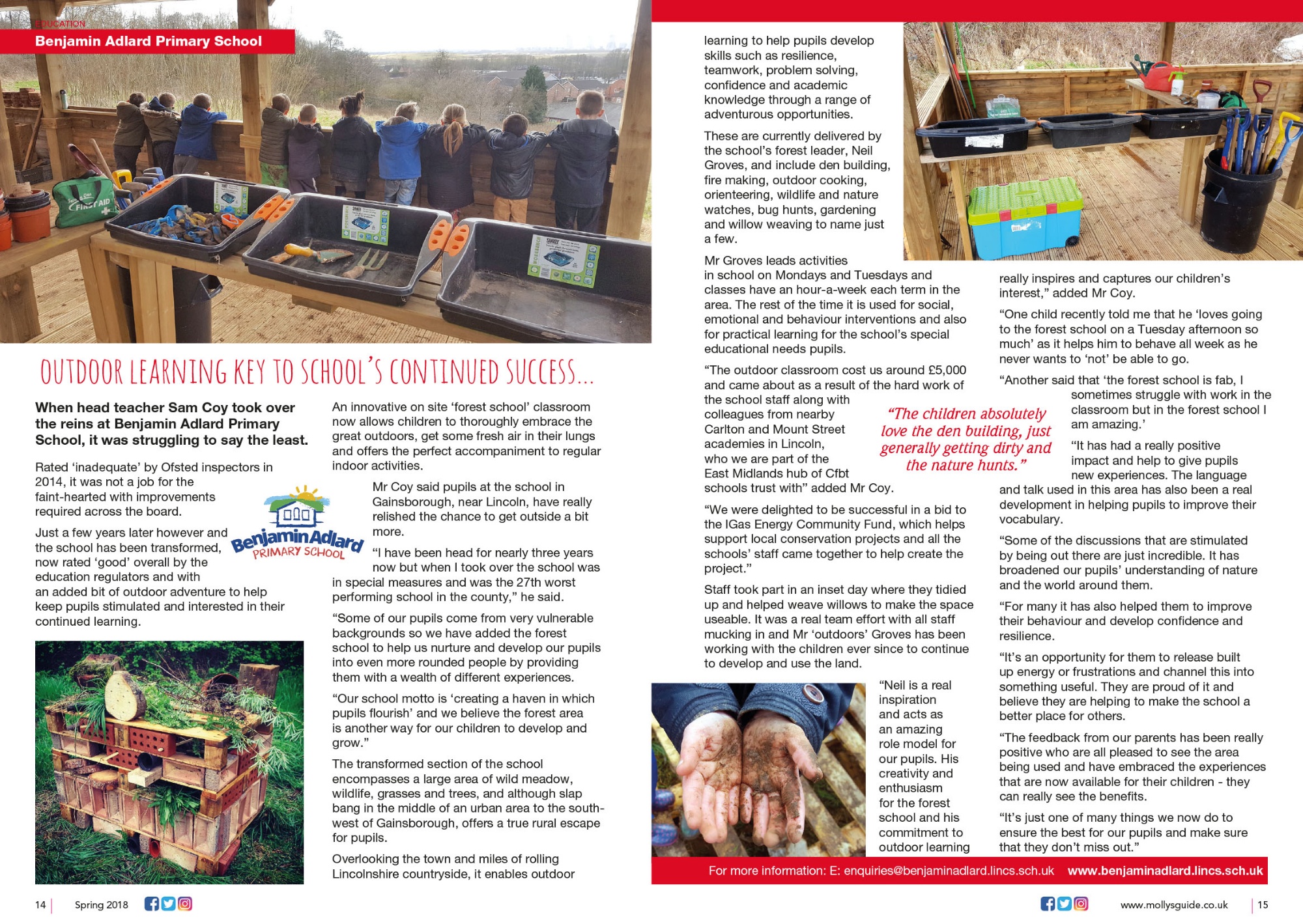 You can view for the shortlist for the 2018 Pearson Teaching Awards at http://teachingawards.com/2018-shortlist/