Pupils stage social media takeover for Children's Mental Health Week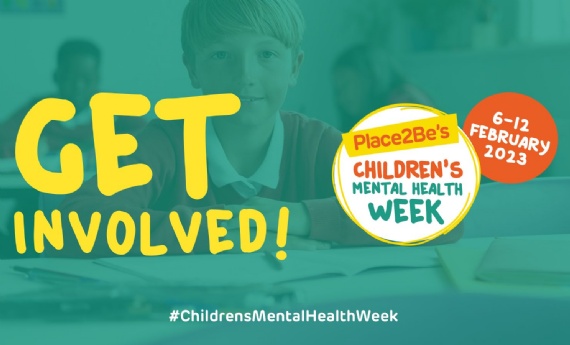 One in six children and young people have a diagnosable mental health condition. Let's talk about it and make a difference, say Abbey Woods Academy's mental health champions.
A group of children from Abbey Woods Academy will be taking over the social media channels of Oxford-based mental health charity One-Eighty this week as part of Children's Mental Health Week 2023 (6-12 February).
Throughout the week, a series of videos created by pupils from the Berinsfield-based primary school, featuring insights and advice for children and young people on a variety of mental health-related issues, will be shared on Facebook, Instagram and Twitter.
The videos draw upon the children's own experiences, and on the skills they have learned in their roles as Mental Health Ambassadors at Abbey Woods working alongside One-Eighty to support other children at their school with any difficulties they may be experiencing.
The takeover is the latest collaboration between Abbey Woods and One-Eighty, who have been working together for the past four years in a series of activities and projects designed to improve the wellbeing of the pupils, their families and the staff.
Tom Powell, Deputy Headteacher at Abbey Woods Academy, said: "It's important to us, as a school, to talk about mental health and encourage the children to find ways to understand and manage their feelings and anxieties. The partnership with One-Eighty has been hugely beneficial for the whole school community, and we are thrilled to have this opportunity to showcase what the children have learned under their guidance.
"We are also marking Children's Mental Health Week by taking part in #helloyellow, where children wear yellow to school to show solidarity for children's mental health."
Susie Besant, CEO, One-Eighty, said: "We are delighted that young people from Abbey Woods Academy will be taking over our social media as part of Place2Be Children's Mental Health Week, to highlight the importance of children's mental health and to make their voice heard by sharing tools and strategies they've learned.
"Our four-year partnership with Abbey Woods has had a huge impact on the school and local community, but most importantly the young people themselves. It has resulted in increased school attendance, learner engagement and attainment levels, in addition to wider community engagement.
"With our support, the Mental Health Ambassadors in Year 6 have been instrumental in supporting younger children in the school to manage their worries and anxieties. We look forward to continuing our successful partnership work into the future."