The search is on for Anthem's next CEO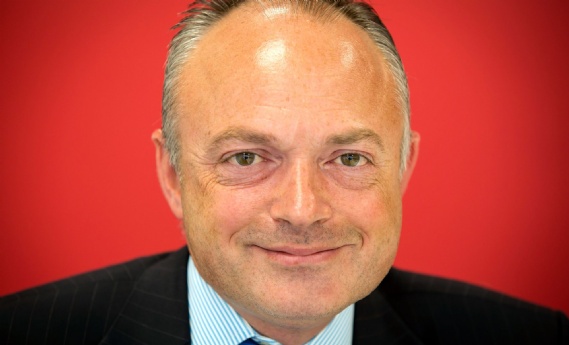 After five and a half years as CEO of Anthem, Andy Yarrow will be leaving the Trust at the end of August to take up a new CEO role at a multi-academy trust in the southeast of England.
In a farewell message to all staff, Andy said: "It has been an honour to serve Anthem as CEO over the past five and a half years. I have found the role to be hugely enjoyable, rewarding and personally developmental. The progress that Anthem has made is thanks to the highly talented, dedicated and hardworking team of professionals that I have had the privilege of leading and the support and challenge received from Anthem's Trustees and Members.
"My successor will be leading the Trust through its next chapter at what is likely to be a hugely significant time for the academies movement, given the government plans outlined in the recent White Paper."
Trustees have appointed recruitment consultants Saxton Bampfylde to lead the search for Andy's Successor, and the role is currently being advertised across a number of media outlets and platforms. Details of the post, and how to apply, can be found on Saxton Bampfylde's website. The closing date for applications is midday on Friday, 12 August.
In the meantime, Anthem Chief Operating Officer Sheila McKenzie will serve as Interim CEO, with support from Education Directors Marie-Claire Bretherton and Jane Coley, for the Autumn Term.
Paying tribute to Andy's time at Anthem, Sheila said: "Andy joined us when we were still CfBT Schools Trust and turned us into Anthem. The Anthem values run through Andy like a stick of rock – I can think of no better words to describe him than integrity, collaboration and excellence. Through his leadership we have become a real family of schools - that is quite a legacy."
Anthem's Chair of Trustees, Rebecca Clarke, said: "We have been fortunate to have Andy steering our ship for the past five years. He has made an enormous contribution to the direction that Anthem has taken, and his strong personal values are reflected in all that he has done for our Trust. While we are not complacent about the continuing work required in our schools, Andy leaves firm foundations for the future of Anthem and the strong values of the Trust provide an exciting opportunity for his successor and all Anthem staff to build on."