TAG – we're it!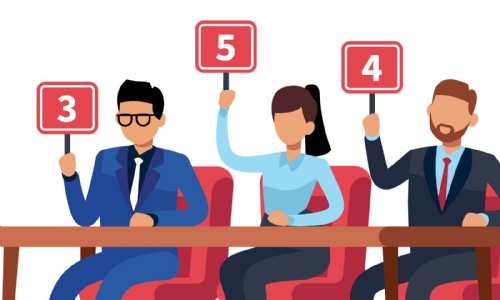 Anthem's Head of Assessment for Learning, Debbie Wiles, explains how the responsibility for deciding students' exam results this year has been demanding but revelatory process for our schools.
Teacher assessed grades (TAGs) have posed a unique set of challenges to teachers and school leaders this year. While having autonomy over the process is a welcome development from the algorithm used last year, it is not without challenge.
Teachers have been tasked with identifying which areas of the curriculum are key for assessment, ensuring that all assessment objectives have been covered, ensuring that assessments are fair and robust for students whilst also giving students the best possible opportunity to get the best grade, and with grading and quality assuring all assessments in lieu of examinations.
This has thrown up lots of questions for leaders:
How much evidence is needed?

How do we ensure that assessments are in line with those of other schools nationally?

How do we balance the need to assess students thoroughly and robustly with the administrative demands and time constraints faced by teachers?

How do we ensure that students who have missed time in education due to Covid are not disadvantaged further?
None of these questions have easy answers — we have had to be flexible, creative and above all supportive of each other as we developed systems that were workable for staff and fair for our students.
So what was the Anthem approach?
We decided early on in the year to have a Trust-wide approach to generating and quality assuring our TAG process. We took the assessment model developed at one of our schools, St Mark's Academy, and used this as a basis for a Trust-wide model. A group of senior leaders from each of our schools reviewed this model and agreed a plan to ensure that it would work for all five schools.
We then set about training all staff involved in assessment design, gathering appropriate assessment evidence and moderating our judgements to ensure that our grades were robust and fair for our students. To do this, we trained staff in using comparative judgements as a standardisation tool.
The comparative judgement process has been highly effective and has allowed staff in different schools with different exam specifications to support each other with confidence. The whole process was led by Anthem's Professional Learning Networks (PLNs) — subject teams comprising the heads of department from each of our secondary schools led by one member of the team. These PLNs have been the engine driving our TAG process.
What have we learned?
Overall, the Trust-wide approach has been received positively by staff and students. Although it has been a lot of work, there has been a lot of learning and progress for us as a Trust that we are keen to hold on to. We have learned that:
Trust-wide standardisation is valuable as a quality assurance tool but needs time dedicated to it. We are now working on how we can build this in as part of our assessment calendar in future years.

Standardising work from other schools is also a valuable CPD opportunity: it has offered insight into how other teams design, teach and mark assessments which will inform best practice across Anthem.

Robust QA approaches are essential in ensuring that judgements are valid. To embed quality assurance processes, staff need clear training, and a shared understanding of why these processes are important so there is buy-in at all levels.

Analysing our TAG data to identify patterns and issues has been a useful part of our quality assurance process. It is vital that, when we collect data, we are reflective and proactive in our analyses. The data should not be viewed as an end in itself.

Communication with stakeholders is key — The picture this year has been a complex and changing one, and we have had to ensure that we communicated with staff, parents and students regularly and in a variety of ways.

JCQ descriptors offer opportunities for cross-Trust and internal moderation when looking at assessments that are not based on a whole examination paper.
The foundations of the work by our staff this year will pay dividends for years to come in our regular opportunities for standardisation, subject-based academic reflection on quality of assessment, and assessment design.
A truly collective effort
It's been a tough 12 months or so for schools and the workload for teachers and leaders has been immense. Having said this, the speed and effectiveness with which our schools were able to design and implement thorough assessment systems that enabled our students to demonstrate their learning and achieve the grades that they deserved has been incredible. I truly hope that when students across Anthem open their results in August, they feel the benefit of this collective effort.