Why leaders with integrity give us all hope for the future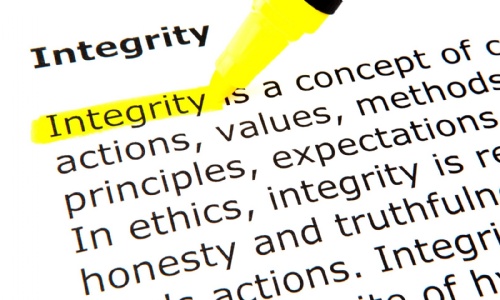 We all want leaders we can believe in, especially at times of great difficulty and what marks out the great from the merely good, writes Anthem CEO Andy Yarrow, is integrity.
We will lead not merely by the example of our power but by the power of our example.
Global political events over the past few weeks have no doubt caused us all to reflect on the importance of character and integrity in leadership. Joe Biden's statesmanlike accession to the office of President of the United States on 20 January, swiftly followed by the keeping of election promises to start healing some of the wounds inflicted by the previous administration, could not have cast his predecessor in a more unflattering light - revealing outgoing President Trump's shallow gracelessness in all its dubious glory.
Closer to home, we are seeing our own leaders come under increasing scrutiny for their handling of the coronavirus crisis, with many facing criticism for saying one thing one day, only to say something entirely different the next. The net effect of which has been to slowly erode confidence and, crucially, the trust of the people they serve.
It is probably safe to say that school communities make up a large number of those people whose faith in our national leaders is faltering, as they feel the ongoing impact of confusing announcements about their schools, education and qualifications. So there has never been a more pressing need for sector leaders to show the kind of leadership our communities can believe in.
It has been said that integrity is the cornerstone of leadership and is essential for building trust. Certainly, it is something we value highly at Anthem. Leaders with integrity are honest and practice what they preach, leading by example and treating others as they would want to be treated. They are willing to make themselves vulnerable, acknowledge their weaknesses, admit when they have made mistakes and avoid blaming others or making excuses. They seek, welcome and act on feedback and embrace the truth. Leaders with integrity recognise that they are accountable to their peers, staff and the communities they serve as well as to their superiors.
Maintaining integrity isn't always easy, but it is what defines a great leader. Intelligence, ambition, vision, efficiency, charisma and gravitas are all useful, but it is integrity, leading by 'the power of our example', that will have the greatest bearing on the ability of education leaders and presidents alike to bring communities successfully though these troubled times.