Kyra Teaching School Alliance
The Kyra Teaching School Alliance, led by Anthem's Mount Street Academy, is a partnership of over 50 schools across Lincolnshire. The alliance's vision – which was shaped by leaders and teachers from across its schools – states that:
We will work together to ensure that all children across our schools benefit from the highest standards of teaching and learning and are inspired, supported and prepared to fulfil their potential.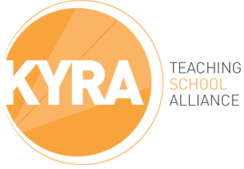 The alliance has been established for four years and has achieved significant impact during that time. Currently, its work includes an emphasis on building greater capacity for school-to-school support within Lincolnshire, drawing on headteachers and other expert practitioners with a strong track record of supporting improvement in other schools. The alliance also continues to develop its work in recruiting and training trainee teachers, which it considers to be a key strategy for ensuring the long-term success of schools and pupils.
Kyra is also committed to harnessing the ideas of children themselves in order to achieve improvement across schools. The Kyra Kids' Council, which includes student representatives from schools across the alliance, provides a key school improvement role, through their learning walks and constructive feedback to head teachers and teachers across the alliance.
Find out more at www.kyrateachingschool.com
Kyra Research School
In October 2016, Kyra became one of just five schools and school partnerships across England to be chosen by the Education Endowment Foundation (EEF) and the Institute for Effective Education (IEE) to be part of a network of new Research Schools.
Each Research School will work to bridge the gap between education research and classroom practice, helping teachers make better use of evidence to implement 'what works' in their classrooms.
Kyra was chosen to lead the initiative in Lincolnshire and across the East Midlands, and will work with its Kyra Teaching School Alliance partner schools to encourage the use of evidence-based resources and tools to develop their practice and improve outcomes for children. The Kyra Research School will build partnerships, bring in existing networks and develop new ones across the East Midlands region.
Find out more about the Kyra Research School at https://researchschool.org.uk/kyra/